Natural, Drug-Free Anxiety

and Depression
Treat
ment, Help and Relief, Life Coaching, Alternative/ Holistic Counseling, Hypnotherapy available by phone. I have a
97% Success Rate
.
---
[According to the National Institute of Mental Health (NIMH),

psychotherapy only has a
20%
success rate
.
]
---
Introductory 1-1/2 hour Session for ONLY $167
($335 value)


Click or tap
here
for more information...

Get a FREE Consultation that is Personal and Confidential
● No Strings!
● No Commitment!
● No Obligation!
Dr. Dianne Ruth
PhD in Clinical & Counseling Psychology
Anxiety/Depression Care Coach
Short-Term Alternative/Holistic Counselor

"What makes me different?"
Mobile Phone Number
(619) 961-7500
or
***
Anxiety
& Related
Depression
can be Healed Forever
drug-free and naturally
In Only
3-5 Months

(on average)
---
[According to the National Institute of Mental Health (NIMH), psychotherapy averages 2 to 7 years.]
---

DR. DIANNE RUTH

Board Certified Clinical & Medical Hypnotherapist
Board Certified Neuro-Linguistic Programmer (NLP) plus
Please see my Professional Background
for many more credentials, education, training and experience.

♥ Testimonial
Following a very traumatizing and messy divorce three years ago, I began suffering overwhelming waves of anxiety that would blast me from out of nowhere. The feelings of mind-blowing fear would leave me... more
(Click or tap here to find out...)
"Why do sessions by phone?"
***
You are

NOT

broken. You are just

blocked.

GET FAST Drug-Free
Natural Anxiety and Depression RELIEF NOW from the following problems ... and more!
15 Common Problems...
Click on the following links for more information.
, general: persistent and excessive worry

● Phobia,

severe anxiety when exposed to a specific object or situation



● Panic,

sudden intense fear, feelings of impending doom



● Agoraphobia,

avoiding places or situations that could lead to severe distress



● Posttraumatic Stress (PTSD)

,

reliving the memory of an extremely traumatic, shocking event

● Depression,

feeling sad, unhappy, lack of energy and motivation



● Social Fears,

significant fear of social or performance situations



● Obsessive-Compulsive (OCD),

obsessions are persistent ideas; compulsions are repetitive behaviors



● Acute Stress,

follows a traumatic event with symptoms of hopelessness, despair and inappropriate guilt; it is similar to PTSD



● Loneliness, sense of emptiness; lack of social support; often the result of low self-esteem

● Anger,

outrage, hostility, hatred; an automatic response to being hurt or scared



● (Emotional) Pain,

feeling hurt, rejected, abandoned, betrayed



● Guilt,

inappropriate feelings of shame, embarrassment, regret
● Sadness, grief, loss, sorrow, anguish

● Low Self-esteem,
self-critical, lack of confidence, poor self-image


I offer a unique, natural and holistic, action-oriented, result-oriented approach for getting treatment and relief from all forms of anxiety and related disorders

including depression.
---
♥ Testimonial...
I have been working with Dianne for a while now and she has changed my life! I am happier, more confident and my anxiety has completely disappeared. I have changed back into a normal healthy state, I really feel like I am finally "living." She is an angel on earth!!! --A.J.
---
I'll show you, Step-by-Step, exactly how to change those constricting emotional ANXIETY knots into feeling . . .
● PEACEFUL and TRANQUIL
● HAPPIER
● MORE CONFIDENT
● CALM
● FREE from Stress and Anxiety

● RELAXED and in CONTROL
● and so much more...
● in 3-Easy Steps!
read more
● According to the National Institute of Mental Health, psychotherapy only has a 20% success rate.
● I have a 97% success rate, and over 37 years experience.
---
I honor and respect your race, religion, culture, and way of life including senior citizens and those with disabilities.

I also welcome adults in consensual, sane and safe, alternative sexual and other creative lifestyle choices.
Website: http://www.DynamicResources.net

; http://www.AnxietyCareCoach.com

Email: DrDianneRuth@DynamicResources.net ; DrDianneRuth@AnxietyCareCoach.com

The designated contact and principal office responsible for this website is:
Dianne Ruth, PhD
Dynamic Resources International™
Anxiety Treatment & Care Doctor

Mailing address:

DR DIANNE RUTH
BOX 356
1761 HOTEL CIR S
SAN DIEGO CA 92108-3318 USA

Call (619) 961-7500 California USA
Calls are especially welcome between 10 am-7 pm Pacific Time / 7 days including holidays


OLD Address:

4295 Gesner St.
San Diego CA 92117

All contents © Copyright 1999-2018 by Dynamic Resources International™. All Legal Rights Reserved. All copies must include the above copyright notice and legal disclaimer in its entirety. Please see Disclaimer Notice

for additional information.

Resources


Anxiety and Depression Treatment Guide
Anxiety and Depression Treatment Academic
Anxiety Treatment & Care Doctor in San Diego
Anxiety and Depression Treatment Video

Please like me on <![if !vml]>
<![endif]>
<![if !vml]>
<![endif]>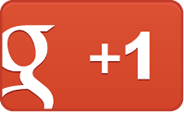 ---
Did you know...
90% of all life coaching is done by phone?
---
A MUST READ!

Secrets Revealed From My Sacred Sanctuary:

20 Great Questions Often Asked by New Clients

QUESTION:
Is there anything I can do to feel better right now?
read more
---
Did you know...
70% of people who attempt suicide have an anxiety disorder?
---
FREE AUDIO
"A Little Re-Treat:
7-Minutes of Magical Bliss" by Dr. Dianne Ruth.
To experience self-hypnosis with me, listen to the guided imagery audio below.

(FREE Click or Tap Here:
MP3 download)





NOTE: The phone number at the end of the recording is no longer in service and has been changed to (619) 961-7500.

If you would like this audio on a CD, please contact me for details.
---
DID YOU KNOW...
85% of anxiety sufferers also struggle with depression?
---
Warning Signs of Depression

Almost 15% of depressed people will commit suicide.
read more
---
Did you know...
As coaching maven Dave Buck, CEO of Coachville.com was noted for saying, "Most business problems are really personal problems in disguise."
---
♥ Testimonial went to Dr. Ruth, desperate for help!
read more
---

Listen to Dr. Dianne Ruth's interview with Elaine Masters, Women's Radio Network, The Gathering Road.
---
My Seven Years in "Anxiety Hell"

The feeling of being so completely out of control overwhelmed and terrified me.
read more
---
Causes of Anxiety

Recent research indicates that 1 in 7 people suffer from panic. (See "Anxiety Relief Tips" video.) read more
---
Feeling Anxious?

Find out the symptoms of anxiety and if you need help.
Click or tap here to view, print and fill out the "Anxiety Work Sheet" and/or "Panic Attacks Work Sheet" then contact me for advice.
---
Take this Self-Assessment Quiz:
Ask yourself, am I...
● over-whelmed with anxiety and panic?

● having a personal crisis?

● putting off my dreams?

● un-motivated? can't get things done?

Read more on the signs and symptoms of distress and secrets on getting relief in 3-Easy Steps!
read more
---
10 Traits of an Ideal Client: You are...

Accountable. You are willing to be held accountable for your actions, behavior and commitments. read more
---

---