♥ Following a very traumatizing and messy divorce three years ago, I began suffering overwhelming waves of anxiety that would slug me from out of nowhere.
The feelings of mind-blowing fear would leave me shaking; I couldn't breath and my heart would pound like a tribal war drum. My panic was so bad I ended up in the ER; I was convinced I was having a heart attack and about to die. I lived in abject terror of going through another bad panic attack.
Having seen several therapists including a psychiatrist who only wanted to push pills with beastly side effects, I realized I needed to get better, not drugged up. That was when I contacted Dr. Dianne Ruth who offered a rapid drug-free recovery.
I was miserable, desperate and scared. I was pretty skeptical at first about Dr. Ruth really being able to help me, especially by phone! I had already tried so many different therapists and doctors who left me feeling worse at the end of the sessions rather than better.
I found Dr. Ruth to be compassionate and caring throughout the course of my treatment. She really understood what I was going through–after all, she had been there herself.
Even more importantly, she was able to guide me on a healing journey that included a variety of powerful approaches that went right to the heart of my problems and ultimately created a deep and lasting recovery.
I can't thank her enough for all the help she gave me. And I will be back for regular tune-ups as needed, knowing she can help me with whatever curves life might choose to throw at me. Dr. Dianne Ruth is the best. I highly recommend her with a five star rating.
–R.D.
---
♥ I went to Dr. Ruth, desperate for help! My 37-year-old husband had unexpectedly died from a heart attack earlier in the year.
I was stuck in grief, depression, and apathy; I was unable to move forward. I had also just been in a car accident and gotten a shoulder injury.
We did not have any insurance and very little savings, and I was too depressed to work, plus I had a six-year-old daughter to care for.
Dr. Ruth helped me heal from the pain and brought me back into a life of thankfulness and rich emotional rewards. I went back to school and trained for a new profession.
Now, two years later, my daughter and I are continuing to rebuild our lives with contentment, hope and feelings of accomplishment. –S.D.
---
♥ Dr. Ruth has made a significant and positive impact on my life. Our work is still on going and I can say that with her help I am well on the way to achieving goals I thought were beyond me. Thank you Dianne. --M.A.
---
♥
Since working with Dianne, I have moved way beyond my expectations for reaching my financial and career goals.
When I started treatment with her, I was depressed and overwhelmed. I hated my job and my life.
Because of her help, I was able to go from work as a laborer to a creative designer in a high tech industry.
Life is now full of excitement and opportunities that I never dreamed possible. I look forward to many more continuing years of personal and professional development with Dianne. --S.F.


---

♥
The "tools" Dianne has taught me have changed my life in some surprising and unbelievable ways.
In my work as a professional writer, I had been struggling with writer's block--which caused me tremendous anxiety because of the pressures from my agent to produce.
I now only need to perform a minute or two of her "magical techniques," and my creative flow just opens up wide, and my confidence has soared. --R.L.
---
♥ My sessions with Dianne are a real priority in my life. She keeps me on track, helps me stay organized, and committed to my life's passions. Because of Dianne and her support, I've managed to accomplish so much more than I would have otherwise.
Even though being in the media limelight has its rewards, it has also carried many stresses. Thanks to Dianne, I've been able to balance my life and activities, and enjoy more abundance, peace and enrichment. --B.S.
---
♥
It is hard to believe how effective Dianne's "financial abundance" work has been for me.
Releasing my blocks to abundance, created some remarkable manifestations.
I am so grateful that I started to share my newfound sense of wealth by sharing it with a friend. I am so thankful for her help. I look forward to a wonderful ongoing coaching relationship with her. --S.D.
---
♥
I began my work on abundance with Dianne, and within a month, many things in my life have happened and are changing in amazing ways.
People are sharing opportunities with me, I got a pay raise, friends are spontaneously giving me things, and I seem to be attracting better relationships into my life.
Working with Dianne is one of the most progressive and positive things I have done for myself. I now have the time and energy to follow my life's dream. I am thankful that she continues to be there for me. -–D.M.
---
♥
To say that meeting Dianne was the beginning of dramatic changes in my life is indeed an understatement.
Not only was I able to clear up many personal issues, I was given the gift of how to accept and create abundance in my life.
Some results of my time with her have included purchasing a new car, being elected to the board of directors in my trade organization, having a home built, receiving unexpected dividends from a side business, starting a mortgage company and watching my personal business more than triple in referrals.
I started meeting many new people who were positive, self-actualized individuals who brought into my life much richness with their unique outlook on life. Above all, Dianne's guidance in my journey is giving me so many valuable and priceless tools with which to create, revitalize, relax, love, and most importantly accept the multitude of treasures which are ours for the creation. –C.D.
---
♥
During my work with Dianne, I have found myself gifted both financially and personally.
Even though I haven't been making much more money, the crushing anxiety about it has disappeared. I can now allow money to flow through me instead of trying to horde it.
Friends and family have been coming through for me in new ways. I now have my bills in order and I am getting them paid off. I give to my church regularly, treat friends when appropriate, and enjoy my money more now than I used to. Additional freelance work is also coming to me opening up even more options. -–B.D.
---
♥ Within one month of beginning my work on abundance with Dr. Dianne Ruth, many things in my life have happened and changed. Abundance for me is an unlimited amount of options that help me to achieve my goals in a positive and fun way. It may be people sharing opportunities with me, getting a raise, breaking old habits, or choosing to expand my thinking. Before I started this particular work with her, I found myself often feeling stressed out and stuck regarding my finances and getting my bills paid off. There always seemed to be a lot more month at the end of the money.
After we did the initial work, I noticed changes immediately. My friends were offering to buy me lunch, help me with various projects I was working on, and I kept finding great bargains on supplies I was needing to furnish my new house and remodel my kitchen.
Many of the items I found were $200-$300 dollars cheaper than the ones I had decided to purchase prior to my session. I was able to make progress on my house much faster than I had originally planned since my money was going much further.
I think the most interesting thing I noticed about myself during the next two weeks were my relationships with men. I would meet or look at men I knew that I thought were genuinely good people and wonder why I could never get involved with someone like that.
In the same thought I would decide he was too nice and I wouldn't wish myself on someone like that, because I would mess with his head. We did another session and since then I can see very different men introducing themselves to me, and being introduced to me by my friends.
This is one of the most progressive and positive things I have done for myself. I have had two job offers and more opportunities everyday. Many close friends that live out of state have been coming to visit.
People have given me beautiful plants; my boss gave me a new washer and dryer; I'm getting health insurance through work, and I have been getting new client referrals. I am less stressed and no longer have a myopic view of my bills. I now have the time and energy to take advantage of all these things. Progress is being made and I can feel it.
Oh yes, and yesterday I found a ten dollar bill on the ground. –D.M.
---
NOTE:
There are many more testimonials scattered throughout my website. Type
"testimonials"
in the search box in the upper right corner of this, or any other page, to find them.
The internet also abounds with personal testimonials and reviews from happy clients.
Top of Page
● According to the National Institute of Mental Health, psychotherapy only has a 20% success rate.
● I have a 97% success rate, and over 37 years experience.
---
I honor and respect your race, religion, culture, and way of life including senior citizens and those with disabilities.

I also welcome adults in consensual, sane and safe, alternative sexual and other creative lifestyle choices.

Website: http://www.DynamicResources.net ; http://www.AnxietyCareCoach.com

Email: DrDianneRuth@DynamicResources.net ; DrDianneRuth@AnxietyCareCoach.com

The designated contact and principal office responsible for this website is:
Dianne Ruth, PhD
Dynamic Resources International™
Anxiety Treatment & Care Doctor

Mailing address:

DR DIANNE RUTH
BOX 356
1761 HOTEL CIR S
SAN DIEGO CA 92108-3318 USA

Call (619) 961-7500 California USA
Calls are especially welcome between 10 am-7 pm Pacific Time / 7 days including holidays


OLD Address:

4295 Gesner St.
San Diego CA 92117

All contents © Copyright 1999-2018 by Dynamic Resources International™. All Legal Rights Reserved. All copies must include the above copyright notice and legal disclaimer in its entirety. Please see Disclaimer Notice for additional information.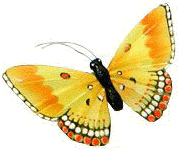 A Personal Testimonial from one Professional for another ...
♥ I am pleased to vouch for the high level of personal integrity, calming presence, and professionalism of Dianne Ruth, PhD of Dynamic Resources International, whom I have known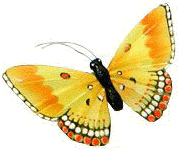 about seven years.
Dr. Ruth has expertise in many areas of psychology, and a fully equipped professional tool box to draw from.
She is a very helpful, positive force in guidance through many of life's transitions, including business start-up, personal health issues, divorce, continuing education, enhancing personal relationships, the creation of new beginnings of your desire, or spiritual awakening.
I believe she has an exceptional gift in the area of providing excellent feedback to her clients when they are faced with major decisions that are difficult to make.
If there is something you may have forgotten to consider, chances are she will pick that up for you.
I have had the pleasure of knowing her personally, and can share with you that she often offers her time to the community at large.
Recently, she worked with a local police department as a volunteer crisis interventionist on an on-call basis. I believe we are all fortunate she is currently in our city.
--J.R., San Diego CA
B.S., A.B.S.N., R.N., Public Health Nurse