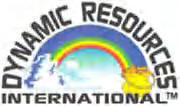 Anxiety Care Coaching and Alternative/ Holistic Counseling
plus

Advanced NLP and more...

Sessions and
Hypnosis available by Phone





I spent seven years in "anxiety hell" so
you don't have to! read my story
Did you know... ALL Hypnosis is really Self-Hypnosis? and...
With PHONE HYPN0SIS... Change Can Happen For You as Soon as Now! Call me at (619) 961-7500 for Details...
The One Minute
Power Nap
by Dianne Ruth, PhD

Lean back with your body comfortably supported. With your eyes closed, focus your attention on the little muscles around your eyes for about 60-seconds.
Become aware of the intensity of the tension in these little eye muscles without making any effort to relax them. You may also notice your breathing becoming more calm and your body feeling heavier.
When we put all our attention on these muscles, it tends to cause all the other muscles in our body to relax as well.
The wonderful benefits of this little relaxation technique, upon awakening, can have us feeling incredibly refreshed and well rested. The more you practice this technique, the easier it becomes, and the rewards are multiplied.
If you extend your period of rest from three to five minutes, your relaxation can be even deeper.
If you increase your relaxation time for several more minutes, this can also work wonders for falling into a sound sleep at night.
By Dianne Ruth, PhD
Doctor of Clinical & Counseling Psychology