Name
Date


Test Yourself:
Are You Ready for an Amazing Life?
INSTRUCTIONS: Click or tap here to PRINT a PDF copy of this form to fill out. Circle the number that comes closest to representing how true the statement is for you right now. Then, score yourself, using the key at the bottom of the page.
This self-assessment tool will assist you and your Life Coach & Alternative/Holistic Counselor to discover how ready you are at present for this service.
Less
True

More
True

1

2

3

4

5

I tend to be punctual and available for all appointments.

1

2

3

4

5

The timing is right for me to be coached / counseled.

1

2

3

4

5

I am ready to do the work that my Coach / Counselor suggests.

1

2

3

4

5

I am good about keeping my word.

1

2

3

4

5

I am willing to be open to new ideas.

1

2

3

4

5

I will be honest and truthful with my Coach / Counselor, and request that my Coach / Counselor do the same with me.


1

2

3

4

5

If I am not getting my expectations met, I will speak up and share this with my Coach / Counselor.


1

2

3

4

5

I agree to change any self-limiting attitudes or behaviors which interfere with my health, happiness and success.


1

2

3

4

5

I am comfortable paying for coaching / counseling, and view it as a valuable investment in my life.


1

2

3

4

5

I am the type of person who can share the credit for my success with my Coach / Counselor.


__

__
__

__

__

TOTAL SCORE
(add up all the numbers)


SCORING KEY

10

-20


Not ready right now for Life Coaching & Alternative/Holistic Counseling.


21

-30


Ready for Life Coaching & Alternative/Holistic Counseling, but make sure ground rules are honored.


31

- 40

Ready for Life Coaching & Alternative/Holistic Counseling.


41

- 50


Very ready for Life Coaching & Alternative/Holistic Counseling; ask your coach / counselor to demand a lot from you!
● According to the National Institute of Mental Health, psychotherapy only has a 20% success rate.
● I have a 97% success rate, and over 37 years experience.
---
I honor and respect your race, religion, culture, and way of life including senior citizens and those with disabilities.

I also welcome adults in consensual, sane and safe, alternative sexual and other creative lifestyle choices.
Website: http://www.DynamicResources.net ; http://www.AnxietyCareCoach.com

Email: DrDianneRuth@DynamicResources.net ; DrDianneRuth@AnxietyCareCoach.com

The designated contact and principal office responsible for this website is:
Dianne Ruth, PhD
Dynamic Resources International™
Anxiety Treatment & Care Doctor

Mailing address:

DR DIANNE RUTH
BOX 356
1761 HOTEL CIR S
SAN DIEGO CA 92108-3318 USA

Call (619) 961-7500 California USA
Calls are especially welcome between 10 am-7 pm Pacific Time / 7 days including holidays


OLD Address:

4295 Gesner St.
San Diego CA 92117

All contents © Copyright 1999-2018 by Dynamic Resources International™. All Legal Rights Reserved. All copies must include the above copyright notice and legal disclaimer in its entirety. Please see Disclaimer Notice for additional information.

Coaching pays off!

Coaching pays off, claims Manchester, Inc. of Jacksonville, Florida, the global leader in customized executive coaching programs.
A survey of 100 executives found coaching helped improve working relationships, job satisfaction, and productivity.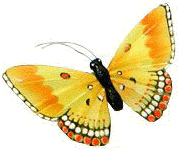 The average return on investment (ROI) was almost 6 times the cost of the coaching.

As coaching maven Dave Buck, CEO of Coachville.com is noted for saying, "Most business problems are really personal problems in disguise."

By approaching business difficulties through addressing personal issues incredible business success and accomplishment can then be achieved.