Stress Tip:
Write off Pain and Stress!
Pouring out bottled-up feelings onto paper may ease physical as well as emotional discomfort!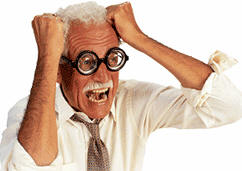 According to recent research, 70 people with asthma or rheumatoid arthritis wrote about their most stressful experience for 20 minutes a day, for three consecutive days. Nearly half found that their physical discomforts had eased significantly.
This was according to a study from the State University of New York at Stony Brook (Journal of the American Medical Association).
No one is quite sure why writing helped, but it's possible that the participants immune functioning improved after they unburdened themselves on paper. Alternately, that they may have coped better with the current stresses in their life after the exercise.
This was noted by lead researcher Joshua M. Smyth, PhD, now an assistant professor of psychology at North Dakota State University in Fargo.

Pain to Paper: Try this Writing Exercise

● Choose a significant, stressful event in your life. Remember that no one else will, or should read this. In fact, it may be preferable to tear it up and throw it away afterward.

● Work in a place where you will be undisturbed.

● Write for 20 to 25 minutes a day without stopping, on three consecutive days.

● Don't worry about spelling, grammar, or punctuation. What counts is getting it off your chest, not perfection.

● Continue seeing your doctor and taking your medicine. This exercise is not a substitute for medical treatment, and it comes with no guarantees, researchers say. (You may want to tell your doctor that you've tried it, so he or she can help note any changes in your health.)

This experience will likely bring difficult memories or emotions to the surface. It is best to have some support, such as a counselor or a trusted friend, in case you have difficulty handling the issues raised by writing.

by David Butler
Prevention Magazine
---
Read "NOTE" on the right hand sidebar for a better understanding of the process.
● According to the National Institute of Mental Health, psychotherapy only has a 20% success rate.
● I have a 97% success rate, and over 37 years experience.
---
I honor and respect your race, religion, culture, and way of life including senior citizens and those with disabilities.

I also welcome adults in consensual, sane and safe, alternative sexual and other creative lifestyle choices.

Website: http://www.DynamicResources.net ; http://www.AnxietyCareCoach.com

Email: DrDianneRuth@DynamicResources.net ; DrDianneRuth@AnxietyCareCoach.com

The designated contact and principal office responsible for this website is:
Dianne Ruth, PhD
Dynamic Resources International™
Anxiety Treatment & Care Doctor

Mailing address:

DR DIANNE RUTH
BOX 356
1761 HOTEL CIR S
SAN DIEGO CA 92108-3318 USA

Call (619) 961-7500 California USA
Calls are especially welcome between 10 am-7 pm Pacific Time / 7 days including holidays


OLD Address:

4295 Gesner St.
San Diego CA 92117

All contents © Copyright 1999-2018 by Dynamic Resources International™. All Legal Rights Reserved. All copies must include the above copyright notice and legal disclaimer in its entirety. Please see Disclaimer Notice for additional information.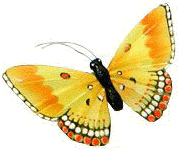 NOTE:
I would like to add that journaling is one of the more powerful methods for releasing old blocks and for gaining a new perspective on past problems.
When you write, draw or record your thoughts, feelings and experiences, you have externalized them--projected them outside of yourself.
Then when you go back and review them, they re-enter the brain through our visual (eyes), auditory (ears) and kinesthetic (touch, taste, smell) modes and are reprocessed in a new way with a fresh understanding.