Personal History
A Brief
Biographical Sketch of Dr. Dianne Ruth's
Life Experiences


Beginnings...
Dianne was born and raised in Michigan. Her birthday is on April 28. While still quite young, at age four, she was adopted.
Dianne grew up outside a small resort town called Lake Orion (pronounced by the locals as O-re-en). It was about 40 miles north of Detroit, Michigan. She was brought up as an only child.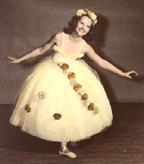 Throughout Dianne's childhood, she learned to play the piano and flute. She had lessons in tap dancing, modern dancing, ballet and ballroom dancing. She was also trained as a child model. Horseback riding lessons were included in her busy schedule as well.
Surrounded by private lakes and wild game preserves, Dianne evolved self-reliance and a sensitivity to her environment. This set the stage for her love of witnessing the natural balance of ecology as it exists on the planet. Her foremost companions were her horses, dogs, cats, and other small creatures.
Often alone, Dianne's activities frequently consisted of wildlife and nature studies, exploring the countryside, camping, and water sports. In summer, she loved playing golf, tennis, badminton, field hockey, roller skating, boating, sailing, swimming and horseback riding.
Winter offered extra time for avid reading and hours spent drawing. she especially liked ice skating, sledding, tobogganing and building igloos as a youngster.
Despite shyness and a secluded childhood, Dianne developed a sincere interest in people.
As a young adult...
During Dianne's mid-teens, she left home to establish her independence. Because her business skills and work experience were limited at that age, she supported herself with a variety of odd jobs over the next few years.
Some of Dianne's work experiences during that time consisted of mothers' helper (currently referred to as a nanny), housekeeper, stable hand, table server, car hop, short-order cook, auto paint masker, working in a bakery, and a cleaners.
Additionally, Dianne worked as a retail salesclerk, phone solicitor (now called phone marketer), receptionist, elevator operator (when they still had them--operators, that is), and general office clerk.
Field work consisted of selling institutional janitorial supplies, art courses, residential remodeling, and printing. Dianne's employment history later included training in career counseling and sales training by the famous Zig Ziglar. Wanting better opportunities in the job market, she taught herself to type.
Dianne traveled around the country, living in different cities and states for a few years. These included Philadelphia, Greenwich Village in New York City, Indianapolis, Gary, Indiana, then on to Chicago.
Continuing her vagabond existence, she returned to Detroit for a time. She eventually left again and moved to Scottsdale, Arizona.
In 1970 Dianne landed in Denver. From there she went to Fort Worth/Dallas, then on to San Diego. With poor economy and no jobs at the time, she relocated first to Anaheim, then Ontario, then Los Angeles in 1971 where she spent the next 23 years.
Working in Los Angeles...
While in Los Angeles, Dianne continued to refine her creativity and working skills until, over nearly a 20-year period, she made her mark in the graphic communications industry. She was an artist and art director. She designed continuous forms, advertising and marketing layouts, copywriting and copy editing for books and other publications. She was also named as among the top ten graphic designers in the country by Advertising Age.
Dianne became a journeyman typographer, cameraman, film stripper, and plate maker. She also did back up in a large variety of bindery tasks.
In addition, Dianne became highly knowledgeable in publishing, business sales promotion, marketing, merchandising, advertising, public relations and publicity.
Other skills she developed over time included jewelry design, casting, fabrication, and jewelry appraisals. In addition, I did cost estimates and sales in home remodeling and room additions.
Extracurricular activities involved appointments and elections to governing posts in several nationally recognized business, professional, and community organizations. Dianne was on the Board of Directors for Los Angeles Advertising Women.
In 1975, Dianne joined the American Red Cross as a volunteer. I earned certifications in twenty-four courses in Safety Services and Disaster Preparedness, and several in Instructor's Training. I helped write a manual for training trainers. I was also on the ARC Board of Directors as a Medical Advisor.
In the mid-'70s, I received extensive supervision and hands-on experience in crisis counseling and casework for disaster victims. This was the beginning of my counseling career.
My years of living in anxiety hell...
During the late 1970s Dianne developed a severe anxiety disorder that lasted 7 years. It began with the onset of freeway phobia. It then developed into generalized anxiety where she was continuously bombarded with waves of unidentified fear.
From there it descended into an intense and debilitating state of panic where she constantly lived in fear of having another panic attack. Ultimately, she became nearly housebound with not wanting to go out alone and then only under certain conditions.
Dianne was desperate to find relief from the emotional insanity she was struggling with. At this time, anxiety had not been defined with a medical classification. No matter how many different doctors she saw, none of them were able to help her.
Fortunately, Dianne began to come across some emerging fields of study and clinical experimentation that included using alternative approaches to healing anxiety and other related problems.
As a result of following up with these new avenues of therapy, she not only healed herself, she became an expert on the hundreds of causes for the many forms of anxiety and their cures. Dianne learned how to help herself so now she can help you to recover forever! You can read more of her story