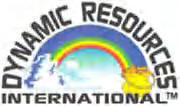 Anxiety Care Coaching and Alternative/ Holistic Counseling
plus

Advanced NLP and more...

Sessions and
Hypnosis available by Phone



I spent seven years in "anxiety hell" so
you don't have to! read my story
Did you know... ALL Hypnosis is really Self-Hypnosis? and...
With PHONE HYPN0SIS... Change Can Happen For You as Soon as Now! Call me at (619) 961-7500 for Details...
My ongoing commitment to you includes...

●
holding you in my thoughts, lovingly, every day,
●
thinking about your dreams, goals and struggles,
●
guiding you toward greater intuition, psychic sensitivity, and spiritual connection,
●
helping you regularly enjoy deep intimacy, more happiness, vibrant health, greater wealth, full celebration and daily ecstasy,
●
assisting you in seeing yourself as a creative, intelligent, loving and generous person,
●
helping you to overcome any obstacle to a wonderful life,
● holding sacred space so you can unlock your own brilliance to achieve your desires, discover your passions and uncover your genius,
●
showing you how to create more fun in your life,
●
helping you to create an abundance of wealth and prosperity,
●
listening to you deeply and fully,
●
giving you non-judgmental, unconditional love and acceptance,
●
helping you to gain freedom from your fears and limitations,
●
supporting you in discovering what you want in life, and to create and achieve your goals in every area,
●
forming a relationship with you that is both confidential and life-changing for you,
●
facilitating your moving quickly from problems to solutions, from insight to action, from where you are to achieving completely new outcomes in your life,
●
demonstrating to you how you can feel valued, confident, secure, have self-empowerment, and be filled with new options and possibilities,
●
showing you how to WIN THE LOTTERY OF LIFE!
● According to the National Institute of Mental Health, psychotherapy only has a 20% success rate.
● I have a 97% success rate, and over 37 years experience.
---
I honor and respect your race, religion, culture, and way of life including senior citizens and those with disabilities.

I also welcome adults in consensual, sane and safe, alternative sexual and other creative lifestyle choices.

Website: http://www.DynamicResources.net ; http://www.AnxietyCareCoach.com

Email: DrDianneRuth@DynamicResources.net ; DrDianneRuth@AnxietyCareCoach.com

The designated contact and principal office responsible for this website is:
Dianne Ruth, PhD
Dynamic Resources International™
Anxiety Treatment & Care Doctor

Mailing address:

DR DIANNE RUTH
BOX 356
1761 HOTEL CIR S
SAN DIEGO CA 92108-3318 USA

Call (619) 961-7500 California USA
Calls are especially welcome between 10 am-7 pm Pacific Time / 7 days including holidays


OLD Address:

4295 Gesner St.
San Diego CA 92117

All contents © Copyright 1999-2018 by Dynamic Resources International™. All Legal Rights Reserved. All copies must include the above copyright notice and legal disclaimer in its entirety. Please see Disclaimer Notice for additional information.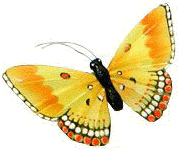 Through my commitment to you, you gain energy and power.