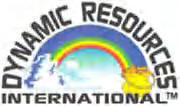 Anxiety and Depression Care
♥
Life Coaching and Alternative/ Holistic Counseling
♥
NLP, EFT, Energy Psychology and more...
♥
Advanced Hypnosis by Phone



I spent seven dark years struggling with crippling anxiety and depression so now you don't have to! read my story...

---
Did you know... ALL Hypnosis is really Self-Hypnosis? and...
With PHONE HYPN0SIS... Change Can Happen for You as Soon as Now! Call me at (619) 961-7500 for Details...
---
Ask me about Skype, FaceTime or other communication options...


Don't Make New Year's Resolutions. Do this Instead.
According to research by the University of Scranton, only 8% of people keep their New Years resolutions.
There are many reasons for this high rate of failure. Resolutions are usually well meant intentions. For example, I want to lose weight and work out more; I want to manage my anger better; I want to get out of debt, and so on. All perfectly good ideas, if they are kept.
New Year's resolutions are often fantasies and wishful thinking. They lack one important ingredient, that is commitment. Commitment is a much stronger motivator. It is a promise, an obligation and a pledge.
Think of a time when you made a commitment that was successful such as, you made a promise to help out a friend in need–and did it; you made a romantic commitment to your partner; you made a pledge to your church or charity organization.
Notice the difference in your attitude toward keeping your word or plan. It is much more intense and purposeful than a resolution.
When wanting to change a behavior, attitude, addiction or other undesirable trait or habit–or create a new and better one, consider making that commitment one day, week or month at a time, instead of for the whole year. Keeping to a decision for change is much more manageable in smaller increments.
Therefore, decide on what you wish to accomplish in the coming year; make a plan, then make a commitment to follow through–and then, just do it.

Dianne Ruth, CCH, PhD
Doctor of Clinical & Counseling Psychology
Anxiety/Depression Care Coach & Alternative/Holistic Counselor in person or by phone
About the Author
ASCH Board Certified Expert in Advanced Hypnosis and IANLP Board Certified Neuro-Linguistic Programming (NLP), EFT and TFT Certified Master, and Master Level Board Certified Communicator with Internationally Recognized Credentials; Dianne Ruth, CCH, PhD can legitimately boast a 97% Success Rate.
She has coached thousands of clients over the past 37+ years enriching the success of both multi-millionaires and financially strapped students as well.
Dr. Ruth specializes in short-term, drug-free anxiety and related depression recovery. She does this with international, national and local clients in person and by phone with overwhelming success.
For inquires and a Free Personal and Confidential Consultation, no strings, no obligation, no commitment, call Dr. Dianne Ruth at (619) 961-7500.
●

According to the National Institute of Mental Health, psychotherapy only has a 20% success rate.
● I have a 97% success rate, and over 37 years experience.
---
I honor and respect your race, religion, culture, sexual orientation and way of life including senior citizens and those with disabilities.

I also welcome adults in consensual, sane and safe, alternative sexual and other creative lifestyle choices including those in the LGBTQ+ community.

Website: http://www.DynamicResources.net; http://www.AnxietyCareCoach.com

Email: DrDianneRuth@DynamicResources.net; DrDianneRuth@AnxietyCareCoach.com
The designated contact and principal office responsible for this website is:
Dianne Ruth, CCH, PhD
Dynamic Resources International™
Anxiety Treatment & Care Doctor
Mailing address:

DR DIANNE RUTH
BOX 356
1761 HOTEL CIR S
SAN DIEGO CA 92108-3318 USA

Call (619) 961-7500 California USA
Calls are welcome between 10 am to 7 pm Pacific Time, 7 days a week including holidays.


Confirm appointment location prior to first meeting.
4295 Gesner St.
San Diego CA 92117
All contents © Copyright 1999-2019 by Dynamic Resources International™. All Legal Rights Reserved. All copies must include the above copyright notice and legal disclaimer in its entirety. Please see Disclaimer Notice for additional information.