Anxiety and Depression Care
♥
Coaching and Alternative/ Holistic Counseling
plus
♥
NLP, EFT, Energy Psychology and more...
♥
Sessions and
Advanced
Hypnosis Available by Phone or
In-person





I spent seven years in "anxiety hell" so you don't have to! read my story
Did you know... ALL Hypnosis is really Self-Hypnosis? and...

With PHONE HYPN0SIS... Change Can Happen For You as Soon as Now! Call me at (619) 961-7500 for Details...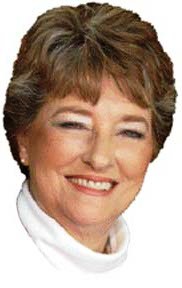 Power up
for a
Magical Life of
EMOTIONAL FREEDOM by getting an EMOTIONAL MAKEOVER
with
DR. DIANNE RUTH
PhD in Clinical & Counseling
Psychology
Life Coach & Alternative/Holistic Counselor


CONTACT ME
For a FREE Personal and Confidential Consultation!
For information, to set up your FREE CONFIDENTIAL CONSULTATION, and to schedule an appointment you can

call or text me direct at...
(619) 961-7500
Calls are especially welcome between 10:00 am - 7:00 pm Pacific Time USA / 7 days a week including holidays.
Or you can send me an email with your questions and the best times for me to call you. Remember to specify your time zone.

Please let me know if you want me to contact you by email, text or by phone.

I respect your privacy. Your email
address will never be sold, bartered,
traded, or given away.
All of your information is safe
with me.
foxyform
provided by SmartAddon.com

Some techniques I use that are proven successful:
Additional Certifications and Training in Holistic and Alternative Emotional Healing and Energy Work include...
● Guided Imagery
● EMDR (Eye Movement Desensitization and Reprocessing)
● EFT Tapping (Emotional Freedom Techniques)
● TFT
(Thought Field Therapy)


● Core Transformation
● Reiki Master
● AK (Applied Kinesiology, muscle testing)
● Timeline
● Past Lives

and

Future Lives
● Metaphysics: A philosophy that studies the general and fundamental problems, such as those connected with existence, knowledge, values, reason, mind and language.

● More

Go to my "Magical Toolbox" to learn about many of the different patterns, processes and techniques that I offer.

***

To discover more about my services and that of my colleague, Judie Keys, CCH, please go to our shared website, http://www.TheHealingTree.net, and to gather more information about Judie Keys, CCH, please go to her personal website at, http://www.HealingMagicInternatioal.com
● According to the National Institute of Mental Health, psychotherapy only has a 20% success rate.
● I have a 97% success rate, and over 37 years experience.
---
I honor and respect your race, religion, culture, and way of life including senior citizens and those with disabilities.

I also welcome adults in consensual, sane and safe, alternative sexual and other creative lifestyle choices.
Website: http://www.DynamicResources.net ; http://www.AnxietyCareCoach.com

Email: DrDianneRuth@DynamicResources.net ; DrDianneRuth@AnxietyCareCoach.com

The designated contact and principal office responsible for this website is:
Dianne Ruth, PhD
Dynamic Resources International™
Anxiety Treatment & Care Doctor

Mailing address:

DR DIANNE RUTH
BOX 356
1761 HOTEL CIR S
SAN DIEGO CA 92108-3318 USA

Call (619) 961-7500 California USA
Calls are especially welcome between 10 am-7 pm Pacific Time / 7 days including holidays


OLD Address:

4295 Gesner St.
San Diego CA 92117

All contents © Copyright 1999-2018 by Dynamic Resources International™. All Legal Rights Reserved. All copies must include the above copyright notice and legal disclaimer in its entirety. Please see Disclaimer Notice for additional information.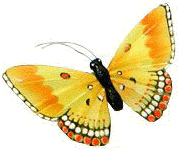 Redesign Your Future
As a Life Coach & Alternative/Holistic Counselor, I offer empathy, deep listening, unconditional acceptance and inspiration.
I can help you succeed by making your dreams, aspirations and goals clear and compelling.
I can show you how to become limitless with possibilities, simplify your life, BE MORE and HAVE MORE.
read more