Fun Stuff for Rapid Change!

Life Coaching & Alternative/Holistic Counseling Magical Toolbox
An ANCHOR is an association between an emotional RESPONSE and STIMULUS.
Examples of a stimulus include a distinctive touch, seeing a place, person, or gesture, or hearing a haunting melody that causes a particular emotional response such as nostalgia or other strong reaction.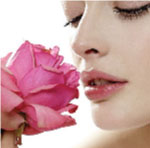 We have thousands of spontaneously created anchors in our lives, some good, and some not so good. This easily learned technique shows us how to simply create wanted and desirable anchors or resourceful associations that can be used to collapse or replace those that block or limit us in being able to freely move ahead toward our desired outcomes. This method is a self-help process that only takes a few minutes to accomplish.
Instructions for this simple process, devised by Renée Pfalzgraf, can be found on this website by clicking on the following link, Anchor/Collapse Technique.
This action-oriented imagery is a self-anchoring procedure for changing your physiology to a specific desired state. Some examples of resource states include competence, confidence, calmness, alertness, motivation, caring, wonder, learning, relaxation, energy, concentration, public speaking, also being articulate, loving, understanding, congruent, etc.
Anchoring involves creating an association between a stimulus such as creating a special hand gesture and a response such as a centered state of confidence and courage or motivation, and so forth. It integrates imagery with physical action and movement, allowing you to perform at your highest and best self.
So when you need that extra boost of confidence, you simply stand tall while doing that special hand gesture and suddenly find yourself flooded with confidence!

Once you have been guided in this process, it then becomes another exciting resource for you to use on your own whenever you wish. This technique was inspired by Steve Watson, who authored "The Sphere of Excellence Pattern."


● According to the National Institute of Mental Health, psychotherapy only has a 20% success rate.
● I have a 97% success rate, and over 37 years experience.
---
I honor and respect your race, religion, culture, and way of life including senior citizens and those with disabilities.

I also welcome adults in consensual, sane and safe, alternative sexual and other creative lifestyle choices.

Website: http://www.DynamicResources.net ; http://www.AnxietyCareCoach.com

Email: DrDianneRuth@DynamicResources.net ; DrDianneRuth@AnxietyCareCoach.com

The designated contact and principal office responsible for this website is:
Dianne Ruth, PhD
Dynamic Resources International™
Anxiety Treatment & Care Doctor

Mailing address:

DR DIANNE RUTH
BOX 356
1761 HOTEL CIR S
SAN DIEGO CA 92108-3318 USA

Call (619) 961-7500 California USA
Calls are especially welcome between 10 am-7 pm Pacific Time / 7 days including holidays


OLD Address:

4295 Gesner St.
San Diego CA 92117

All contents © Copyright 1999-2018 by Dynamic Resources International™. All Legal Rights Reserved. All copies must include the above copyright notice and legal disclaimer in its entirety. Please see Disclaimer Notice for additional information.