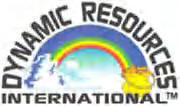 Anxiety Care Coaching and Alternative/ Holistic Counseling
plus

Advanced NLP and more...

Sessions and
Hypnosis available by Phone




I spent seven years in "anxiety hell" so
you don't have to! read my story
Did you know... ALL Hypnosis is really Self-Hypnosis? and...
With PHONE HYPN0SIS... Change Can Happen For You as Soon as Now! Call me at (619) 961-7500 for Details...
10 Traits of an Ideal Client
You are...
Accountable. You are willing to be held accountable for your actions, behavior and commitments.
Responsible. You honor your commitments; keep your appointments, and are on time.
Highly motivated. You exhibit an energy and determination for achieving your goals and outcomes.
Open to challenges. You welcome the chance to learn how to transform personal obstacles into opportunities.
Curious. You display a keen intelligence, are inquisitive and interested in learning new skills.
Willing to suspend judgments. You are agreeable to putting all logic, analysis, skepticism and rational thinking on hold during the process work in your session.
You are willing to be sensitive and open to your intuition and personal insights.
Committed. You honor your promises and make a sincere effort to keep your word.
Honest. You are truthful and speak up, even if is sometimes difficult.
I always hold sacred space for you and it is completely judgment free!
Willing to try something new. You are open to receiving the incredible benefits of Life Coaching & Alternative/Holistic Counseling.
F
inancially okay.
You are comfortable paying for Life Coaching & Alternative/Holistic Counseling.

If you answered "yes" to all of the above points, then you are ready for advanced level Life Coaching.

If you missed one or more points, then you have come to the right person for some loving, supportive and result oriented help to get to the next level.
● According to the National Institute of Mental Health, psychotherapy only has a 20% success rate.
● I have a 97% success rate, and over 37 years experience.
---
I honor and respect your race, religion, culture, and way of life including senior citizens and those with disabilities.

I also welcome adults in consensual, sane and safe, alternative sexual and other creative lifestyle choices.
Website: http://www.DynamicResources.net ; http://www.AnxietyCareCoach.com

Email: DrDianneRuth@DynamicResources.net ; DrDianneRuth@AnxietyCareCoach.com

The designated contact and principal office responsible for this website is:
Dianne Ruth, PhD
Dynamic Resources International™
Anxiety Treatment & Care Doctor

Mailing address:

DR DIANNE RUTH
BOX 356
1761 HOTEL CIR S
SAN DIEGO CA 92108-3318 USA

Call (619) 961-7500 California USA
Calls are especially welcome between 10 am-7 pm Pacific Time / 7 days including holidays


OLD Address:

4295 Gesner St.
San Diego CA 92117

All contents © Copyright 1999-2018 by Dynamic Resources International™. All Legal Rights Reserved. All copies must include the above copyright notice and legal disclaimer in its entirety. Please see Disclaimer Notice for additional information.